India is a low-income country in which access to diagnostic services for child and adolescent mental health are somewhat lacking.
The Braintools project in India will conduct a test-retest study to establish the reliability and feasibility of using the toolkit for use in a low and middle income country (LMIC) setting. The wider aim is to identify markers that can be used to identify children with autism spectrum disorder (ASD) in India, to improve detection and enable a greater number of children to benefit from early intervention.
We will also pilot a method for public engagement with our research with our Braintools partner BabyBrains. As part of this work, we will pilot an individualised tool for disseminating information about infant brain development in the UK, and conduct field studies on use of the toolkit in India.
Meet the Team India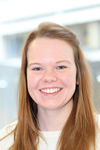 I am a postdoctoral researcher at the Centre for Brain and Cognitive Development (CBCD), at Birkbeck, University of London. My main role on the BRAINTOOLS project involves collecting EEG and eye tracking data across sites, in collaboration with the MRC Unit The Gambia, and Sangath, New Delhi. Prior to joining the CBCD, I completed a PhD in the Department of Child and Adolescent Psychiatry at King's College London, and MSc in Cognitive Neuroscience at the University of York.
---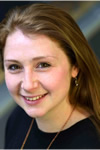 I am a Research Fellow at Birkbeck College. I have a PhD from Imperial College London in Neurodevelopment and Neuroimaging, and since 2015 has been working with Prof Vikram Patel and his team at Sangath, India, on setting up the Translational Neuroscience Network, which is an interdisciplinary and global group of researchers and practitioners, which focuses on developing scalable tools for assessment of cognitive development in children. I am currently working in New Delhi at Sangath as part of my Sir Henry Wellcome Post-Doctoral Fellowship, as part of this, I have set up and conducted field work for BRAINTOOLS testing in Delhi, including assessing the acceptability and feasibility of the toolkit in this setting.
---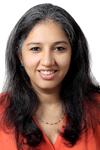 I work as a Research Scientist with the Public Health Foundation of India and Sangath. I am a neuroscientist with a PhD in Genetics from the University of Leicester, UK. I have been awarded the prestigious Innovation in Science Pursuit for Inspired Research (INSPIRE) award and Innovative Young Biotechnologist Award (IYBA) from the Government of India. Since 2015, I have been part of a team of clinicians and neuroscientists working with Prof Vikram Patel to put together a translational neuroscience network comprising an interdisciplinary team of clinicians, public health researchers, neuroscientists and computer scientists focused on developing scalable tools for assessment of cognitive development in young children. I am actively involved in the three projects that are being executed by the team. I am coordinating all Braintools activities in the India site which include a) data collection on the toolkit, b) assessment of its acceptability and feasibility and c) facilitating interactions between Babybrains CEO and the community.
---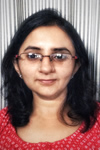 I completed her Bachelor of Elementary Education (B.El.Ed) from Lady Shri Ram College for Women (Delhi University) and then completed my Masters of Arts in Psychology from Ambedkar University Delhi. I worked as a Project Assistant in National Institute of Public Cooperation and Child Development, Delhi and later worked as a Psychology teacher and a counsellor for a year before joining Sangath. I am currently doing my CID-UNESCO certified Arts based therapy course from Fortis and I have already received a licence number for the same. I am currently working as a Research Coordinator in Sangath and have been involved with various activities related to the Braintools project. I have been involved with translating the questionnaires and using them for collecting background information from the families, as a part of the project. I am also involved in engaging with the children and their families to enable the effective functioning of the assessment.  Lastly, I am also coordinating with the community for the appointments and is responsible for arranging resources for the assessment.
---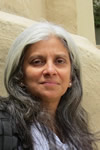 I am the Director of the child development group in the non-governmental organisation Sangath (www.sangath.in). The focus of Sangath's work extends across the life span with focus areas on child development, adolescent health, mental health and chronic diseases. The organisations aims to develop and evaluate innovative packages of care that can be delivered through non- specialist health workers through the process of task-sharing. As a paediatrician, I work in the areas of early child development, developmental disabilities and adolescent health. One of these packages is the Parent mediated intervention for Autism Spectrum Disorders in South Asia (PASS) which uses video feedback with parents so that they can mediate changes in their autistic child's communication environment. This intervention is based on the Preschool Autism Communication Therapy, and was showcased at World Innovation Summit for Health 2016 in Qatar. Another intervention 'SPRING Kilkaari' used cognitive behaviour therapy principles to help families adopt key nutrition and child stimulation practices to address the critical needs of children in the first 1000 days of life. I have also been involved as a senior co-Investigator in the development and evaluation of two novel digital platform, one to assess the cognitive health of young children and the second to screen for Autism. I will bring this breath of experience to the Braintools project.